Avó / Avô
2021
Dessin, crayon

Avó / Avô
2021
Drawing, pencil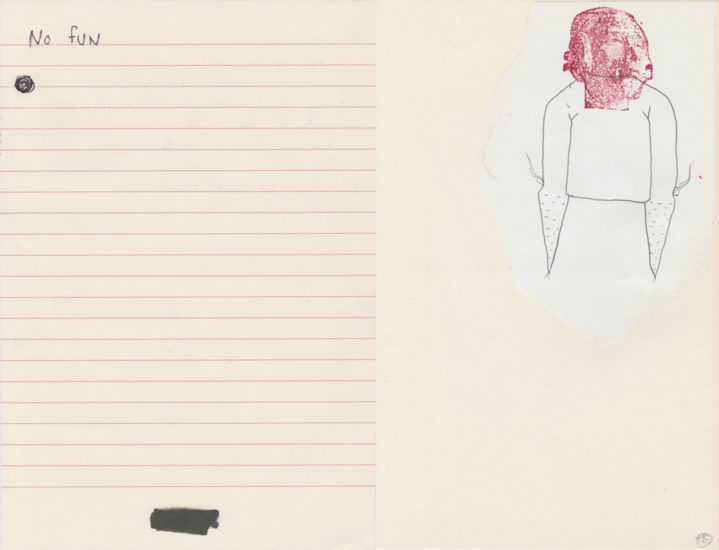 No Fun
2000
Dessins 21 x 27 cm
Techniques mixtes
No Fun
2000
Drawings 21 x 27 cm
Mixed media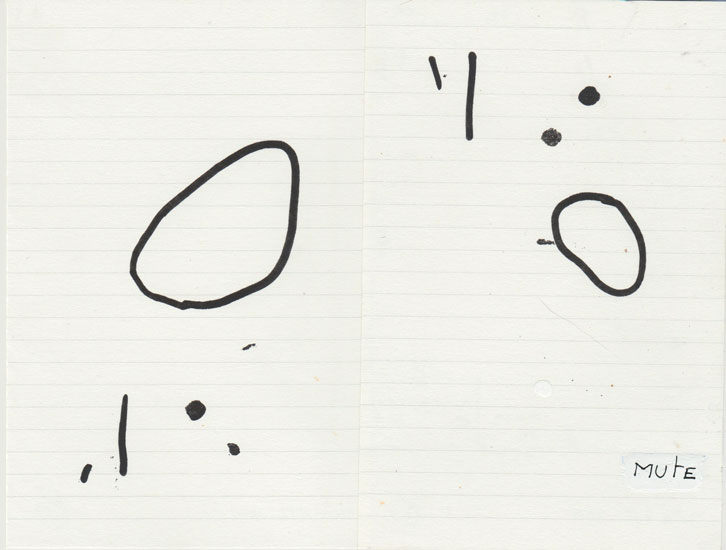 Mute
2021
Dessins 14,8 x 19,5 cm
Gouache
Mute
2021
Drawings 14,8 x 19,5 cm
Gouache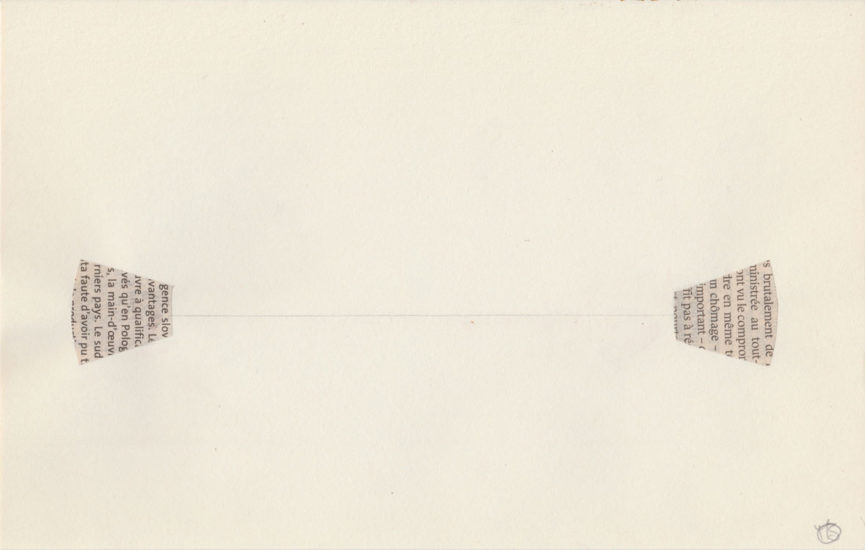 Désinformation
2000
Dessins 13 x 21 cm
Techniques mixtes
Disinformation
2000
Drawings 21 x 27 cm
Mixed media

Océan Nord / Périphérique Sud
2000
Série de 5 dessins 21 x 78 cm, composition sonore 7'
Synthèse croisée réalisée à partir de 2 enregistrements environnementaux (field recordings), celui du périphérique sud parisien et de l'océan atlantique au nord de la France.
La synthèse croisée consiste à combiner les harmoniques d'un son avec l'enveloppe spectrale d'un autre.

Océan Nord / Périphérique Sud
2000
5 drawing serie 21 x 78 cm, soundtrack 7'
Cross-synthesis made from 2 field recordings, one from the southern ring road of Paris and the other one from the northern Atlantic Ocean in France.
Cross-synthesis consists of combining the harmonics of one sound with the spectral envelope of another.